The huge 2016 World Series ratings
My beloved Chicago Cubs finally ended more than a century of futility this week, winning a World Series championship in what some are calling the greatest World Series game ever.
I saw it happen from a St. Paul bar packed with Cubs fans all hoping for the same thing. And millions of other Americans were watching along with me.
After the first few games of the 2016 Series posted some of the highest World Series ratings in decades, everything came to a head for Game 7. The Cubs and their huge national fanbase would try to beat their "curse" — up against an appealing Cleveland team with its own long title drought. And indeed, Wednesday's Game 7 was watched by more people than any World Series game since 1991.
To put that in perspective, I wrote a script to download and graph this data on World Series ratings. Below are the results, presented two different ways to understand just how big of a television event this series was in an era of fragmented viewerships.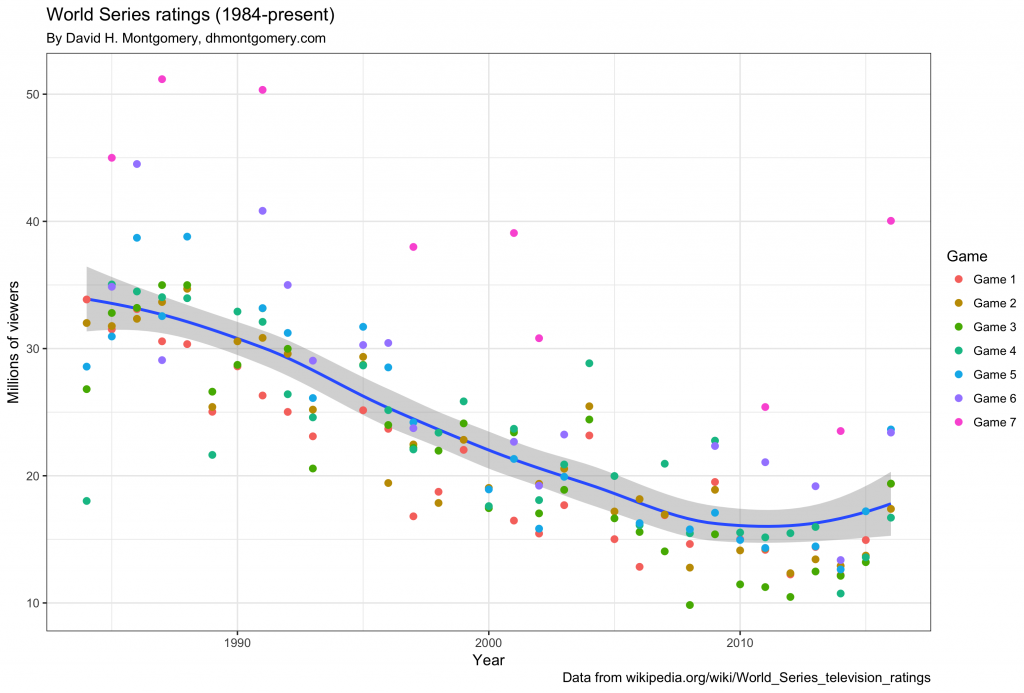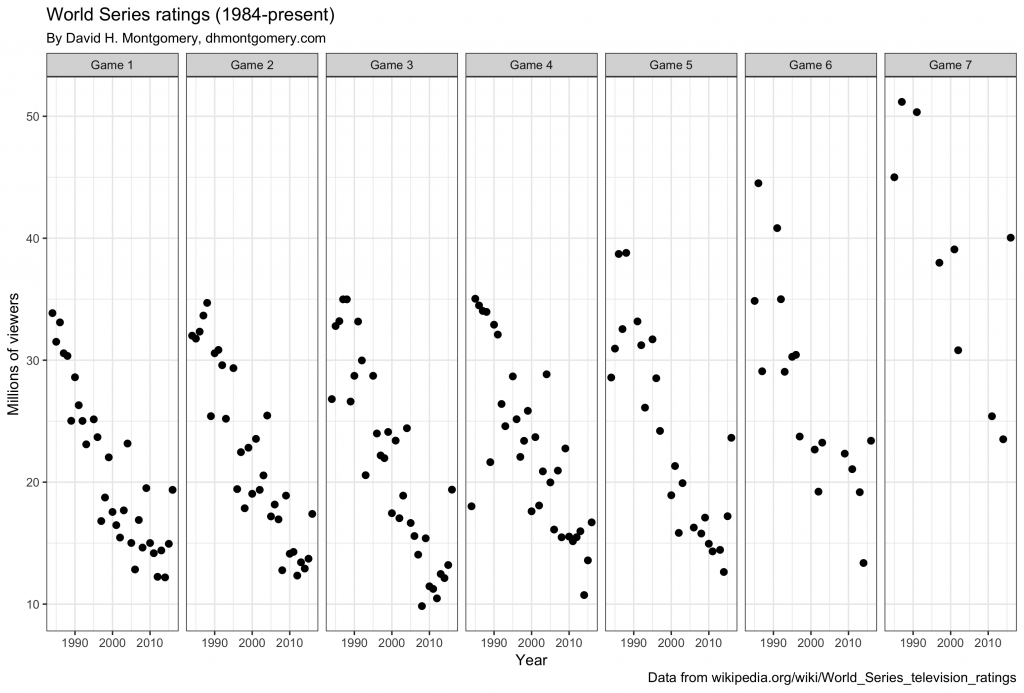 You can view the code used to create this here.